Gold Coast Messages On Hold & Music On Hold
If you are looking for a company specialising in high quality telephone messages, on hold messages and on hold music productions, then look no further then Music On Hold Gold Coast and Media Messages. As Australia's leading audio production house, Media Messages can help you to utilise your precious advertising space with high quality telephone messages delivered on digital message on hold players. Businesses right across the Gold Coast are seeing for themselves just how effective on hold messages can be. Professionally tailored Phone messages, messages on hold and music on hold really do create a wonderful first impression while keeping your caller informed on all your products and services, therefore increasing your sales inquiries and business bottom line.

Music On Hold and Media Messages are the most powerful marketing tools around which will help create a positive image of your business while keeping your callers informed about your business.

Have a listen for yourself, with your very own free custom on hold message.



Why On Hold Messages?
Messages on hold are like the face of your business, you wouldn't want the wrong person representing your business, so why go for a below par first impression over the phone? Media Messages understands that you have spent a lot of advertising dollars getting your potential customer to call in the first place, but that doesn't mean they are going to choose your products or services if they are greeted with unprofessionalism. And if you have the radio playing instead of silence, your caller could hear your competitor's ad, and it would be a complete waste of your advertising budget. With on hold messages, they have already phoned you so they have an interest already- why not KEEP them interested. To get started it's as easy as speaking with the friendly and helpful team at Media Messages today.

On Hold Client Sample:
Putting customers on hold is usually an unavoidable task, but did you know that the average length a caller is on hold for is around 43 seconds? You can share a great deal of information in that short amount of time. Here is what a current Media Messages client is sharing with their customer in this precious marketing space:
Message 1 FVO: Looking for a bowls club with a friendly community atmosphere and loyalty points.
Or what about a club with great entertainment, gaming and food every week?
Nerang Community Bowls Club has everything you could look for right under the one roof. You can find out everything you need to know about us online at www dot nerang bowls dot com dot au.
Message 2 MVO: At Nerang Community Bowls Club- a great time can really be had by everyone! Come down and see us at Cayuga Street Nerang. Our hours of operation are Monday 8am to 9pm, Tuesday, Wednesday and Thursday 8am to 10.30pm, Friday and Saturday 8am to midnight and Sunday 8am to 7pm. We look forward to seeing you soon!
Message 3 FVO: Meet your friends and family at Nerang Community Bowls Club! Relax with a tea or coffee, or have a few quiet drinks in our Bar, with big screen tvs, Keno and Austar. We pride ourselves on having the most competitive prices around on our extensive range of beer and wines.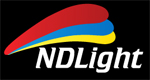 If your customers are hanging up, or commenting on your silence, radio or chimes, it's as easy as speaking to Media Messages today. Our master script writers and production whizzes can create for you your very own polished, informative and entertaining messages to suit your individual business profile or corporate culture. Try it for yourself today with your very own personalised demo!