Gold Coast Telephone Messages On Hold
MESSAGES ON HOLD MUSIC ON HOLD MESSAGES ON HOLD SAMPLES VOICE OVERS
Telephone Message On Hold Specialists
Media Messages Gold Coast are the audio specialist with a particular interest in the production of quality audio productions for telephone message on hold programs. We supply inexpensive audio productions to be played on your telephone lines, educating your callers about your products, services, promotions and specials.

World-Class Audio Production Facilities
Our head office is home to 6 recording studios, that have been custom designed to ensure the highest quality sound recordings, and are fitted with the very latest in recording and editing equipment. We also employ a team of professional copywriters, voiceover artists and audio engineers.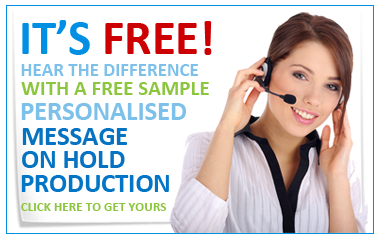 Why On Hold Messages?
Silence makes callers think they have been disconnected. Chimes annoy callers and make them think they have been waiting longer than what they actually have. The radio will potentially play inappropriate music or the announcers could say something to offend your callers, you also risk advertising your competitors, should they have their own advertising campaign with the particular radio station you are playing to your callers on hold.
Telephone messaging and music on hold programs give you complete control over what is being played to your callers, is more likely to appeal to them, educate and entertain them. Resulting in less caller hang-ups and more enquires, and better sales conversions.

On Hold Client Sample:
Putting customers on hold is usually an unavoidable task, and according to research conducted in Australia, the average caller is left on hold for 43 seconds; that's 43 seconds of potential advertising air time - you would pay a fortune for this air time on the radio. With Media Messages Gold Coast, you can utilise this time and promote your business. Below is a great exmple of one of our Message On Hold Gold Coast clients message on hold scripts:
Message 1 FVO: Looking for a bowls club with a friendly community atmosphere and loyalty points.
Or what about a club with great entertainment, gaming and food every week?
Nerang Community Bowls Club has everything you could look for right under the one roof. You can find out everything you need to know about us online at www dot nerang bowls dot com dot au.
Message 2 MVO: At Nerang Community Bowls Club- a great time can really be had by everyone! Come down and see us at Cayuga Street Nerang. Our hours of operation are Monday 8am to 9pm, Tuesday, Wednesday and Thursday 8am to 10.30pm, Friday and Saturday 8am to midnight and Sunday 8am to 7pm. We look forward to seeing you soon!
Message 3 FVO: Meet your friends and family at Nerang Community Bowls Club! Relax with a tea or coffee, or have a few quiet drinks in our Bar, with big screen tvs, Keno and Austar. We pride ourselves on having the most competitive prices around on our extensive range of beer and wines.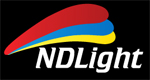 Media Messages provide broadcast quality audio productions that sound professional and entertaining on phone lines. They will effectively help you to educate your callers and convert sales. Call us today for more information, or sign up for a free audio demonstration, created specifically for your business.

Media Messages
2, 2 Spencer Road
Nerang, QLD 4211